Steve arrives "Ful" of optimism
October 5, 2017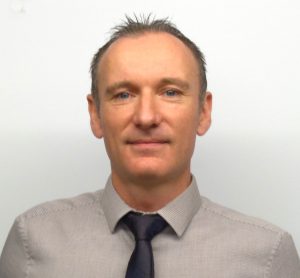 A new appointment has been made to CNC's Management Team with effect from Monday 2nd October.
Stephen (Steve) Fulcher has joined the company in the role of Service Manager having most recently worked in the management team of RFT Services, supporting the delivery of the maintenance programme for Flagship's 22,000 homes in Norfolk, Suffolk and Essex.
Prior to that, Steve worked as Operations Manager at PDI Utilities where he was involved in a variety of residential and commercial projects including Taylor Wimpey's Newton Leys Development (1,250 Homes), Brighton and Hove Albion Football Club and the Olympic Village.
Although wide-ranging, Steve's main remit with CNC will be to work with internal and external customers to improve service delivery mechanisms and to drive efficiencies in our current practices and procedures.
Acknowledging it's a challenging role, Steve is excited to get started: "I'm really looking forward to getting stuck in and gaining a comprehensive understanding of not just how things work, but also WHY we do things the way we do. If there's a better or more stream-lined way of doing things, I'm hoping to be part of the team that can implement new ways of working which will benefit staff and clients alike. If we can find efficiencies and pass these on then that will be mission accomplished"
< Back to News